EarthxFilm Festival Happening in Dallas!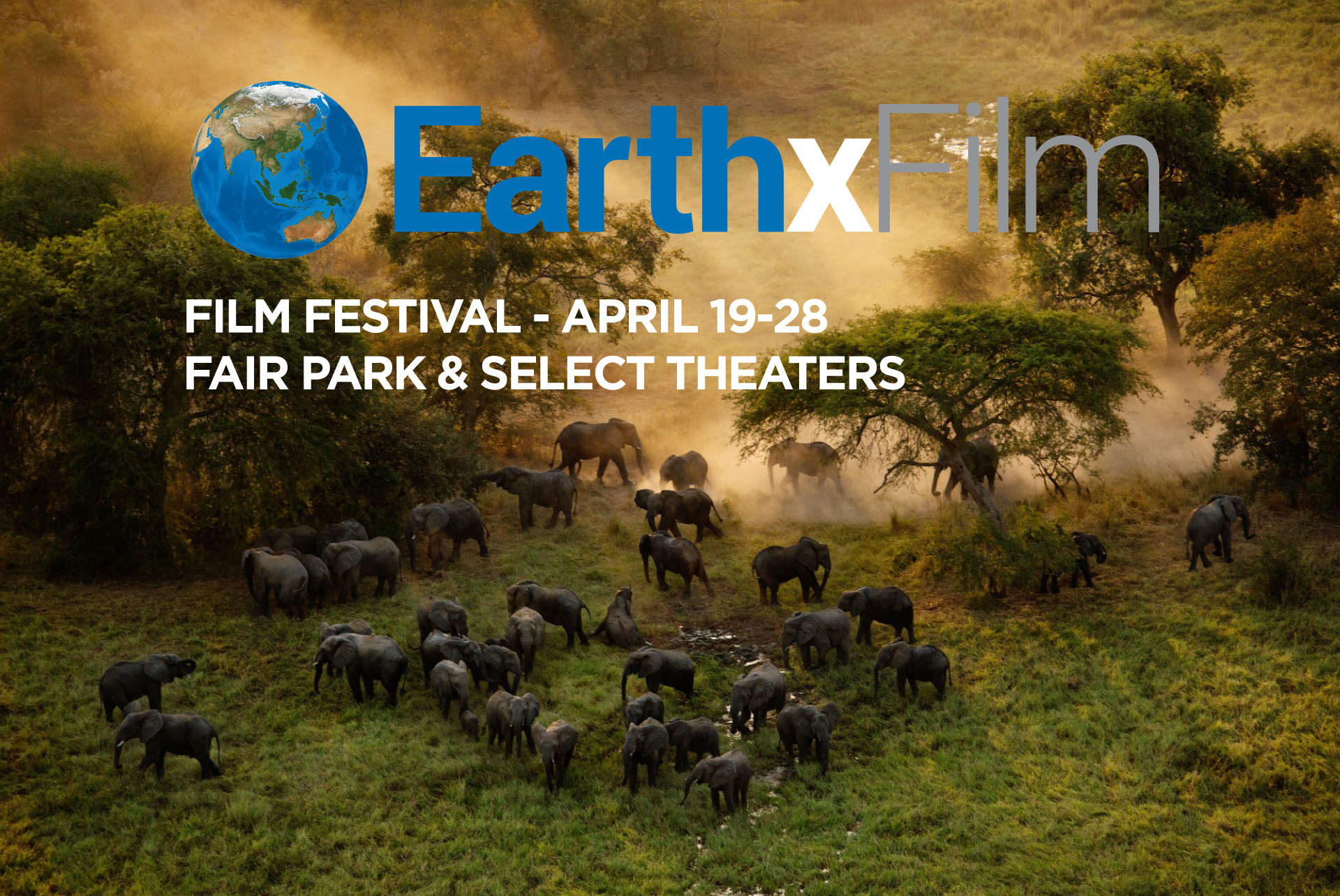 In celebration of Earth Day's 50th Birthday Celebration on April 22, I am thrilled to offer your family free tickets to the exciting EarthxFilm festival happing in Dallas! It's an awesome way to teach existing and future generations about our incredible planet.
Getting your tickets this year is easy.
Simply visit the EarthxFilm Guide
Pick what films you would love to see and add them to your cart.
Checkout – Enter my voucher number EXF4FREEMC7, then choose how many tickets you want – ON ME!
USE VOUCHER CODE: EXF4FREEMC7
********************
EarthxFilm presented by EarthX, has a full slate of films and VR presentations for the environmentally focused film festival's 3rd edition at Fair Park and theaters throughout Dallas, Texas on April 19-28. Following a "Kick-Off" week of special screenings and events from April 19-24, Ben Masters' THE RIVER AND THE WALL will serve as this year's Special Spotl light Screening selection with a Gala Presentation at the Perot Museum on Thursday, April 25.
Among the 16 feature films, 40 shorts, 40+ immersive entertainment experiences and exhibits that shine a light on important conservation efforts, the continued adaptation necessary due to the effects of climate change, and investigation into the impact – oftentimes unexpectedly – into areas of our lives because of pollution, lack of conservation, and global warming. EarthxFilm will once again give an important platform to the filmmakers and the truth they have discovered and uncovered that reaches all of us – many times in our own backyards.
EarthxFilm will also continue its work to take a more active role in helping effect change and be a positive force in addition to introducing these films to the Dallas/Fort Worth and North Texas audiences, by handing out a number of cash prizes to the film festival's award-winning filmmakers, to aid them in continuing their important work, help further along future projects careers of the filmmakers, and assist in the continued exhibition of these important films. Cash jury and audience prizes will total $25,000 this year.
EarthxFilm's co-Founder/President, Michael Cain, said, "This year, we will continue to increase our footprint across Dallas, screening films, presenting virtual reality, interactive projects and environmentally-focused panels at a number of theaters and venues all over the city – beyond our wonderful hub at Fair Park during EarthX, April 26-28. These films and the filmmakers behind them deserve the largest audiences we can provide as the impact and immediacy of their subjects touch every one of us."
EarthxFilm Artistic Director David Holbrooke, said, "This year's EarthxFilm slate clearly shows the urgency of the many crucial battles going on all over the world on the environmental landscape. However, these documentaries aren't simply earnest attempts to advocate for a just cause but are serious, well-crafted stories that bear witness to what is happening out there on the front lines. Audiences will be motivated and inspired by the real-life heroes in these movies and will come out of the theaters ready to make their own impact."
EarthxInteractive, the interactive sub-division of the film festival, will present more than 40 cutting-edge virtual, augmented and mixed reality experiences that push the boundaries of storytelling. Employing immersive technology to raise awareness for pressing global environmental issues, attendees will have the opportunity to go on wild, immersive journeys like swim with sharks, explore conservation efforts for some of the world's greatest reefs and free dive with endangered whales in remote waters. The programming aligns closely with the year's expo theme "Water for All," showcasing ways to sustain clean, clear, abundant water for all and to protect the world's oceans, rivers and lakes through immersive content.
From April 26-28, visitors will enjoy a lineup of top experiences, educational workshops and exhibits that address relevant environmental issues. Attendees will also be treated to world premieres including Underwater Earth's "Guardians of the Kingdom," narrated by Sylvia Earle – a 360 film that transports audiences into the waters of Tonga to reconnect whales and humans, 360 Labs' 360 film "Tree Hugger," which inserts viewers' heads into a tree knot for a chance to explore the Sequoia's inner world. Conservation International's interactive VR experience "The Elephant Keeper" —supported by HTC Vive VR for Impact—will also be consumer premiering and screening alongside the 360-degree film "My Africa" featuring Academy Award-winning actress and activist Lupita Nyong'o.
For more information, please go to www.EarthxFilm.org.
If you want to attend the EarthX EXPO at Fair Park – please visit the website and register now for free tickets. Otherwise they are a $5 donation at the gates. It's a perfect outing for your family.
ABOUT EarthxFilm
EarthxFilm showcases films and emerging media that explore conservation, climate change, and the environment while honoring the heroes working to protect our planet. Our mission is to turn awareness into action, through art and media. We achieve our goals by partnering with top environmental, film and entertainment organizations across the globe. EarthxFilm presents year-round programs culminating in a 9-day festival, April 19 – 28, 2019. www.EarthxFilm.org
ABOUT EarthX (formerly Earth Day Texas)
EarthX, a Texas-based 501c3 nonprofit organization, strives to be the leading global connector to positively impact our world for a sustainable future. EarthX hosts the largest environmental expo, conference and film festival in the world in Dallas. Founded in 2011 by environmentalist and businessman Trammell S. Crow, EarthX promotes environmental awareness by curating an atmosphere for conscious business, nonpartisan collaboration and community-driven sustainable solutions. Attendees can also enjoy outdoor experiences, live music, environmentally-themed films and art exhibits, food pavilions, family activities and more. In 2018, the event drew 137,000 attendees, 800 exhibitors, and more than 250 speakers.. For more information, visit www.EarthX.org.