The Paulette Greene Group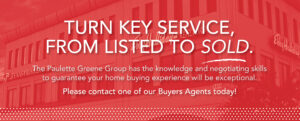 Paulette continues to raise the bar of her unsurpassed excellence by surrounding herself with the best real estate team in the Metroplex.
The Paulette Greene Group has the knowledge and negotiating skills to guarantee your buying, selling, or relocation experience will be exceptional! Ten licensed Buying Representatives to utilize their skills and provide the clients with what they need when needed.
The Client Support Team is a talented group of licensed agents brought together to create the most proficient client-centric team in real estate. The Client Support Team is there to provide the answers needed to facilitate your real estate transaction. With this expertise, they can anticipate and execute everything needed for a seamless and enjoyable experience.
Click below to find your REALTOR® today: